Marketing Engineering Cloud Environment Beta
The ME Cloud will allow you to access Marketing Engineering for Excel software through the web.
Access the Cloud
Click the following button to access Marketing Engineering via the internet: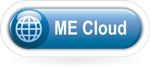 Allow Applet to Run
As the website is connecting, you will be asked to allow the applet to access your computer. Please select "Allow." This will allow the application to run on your computer.
Enter User Name and Password
A user name and password for the cloud environment will be provided by your instructor. This login information is unique to the ME Cloud environment (it is not the same as your DecisionPro website user name and password).
ME Cloud
You will now be connected to the cloud environment and will have access via our servers to Microsoft Excel 2010, Microsoft Word 2010, and a Calculator. Start Microsoft Excel to access the Marketing Engineering for Excel Add In.
Video Demo
{jwplayer}&playlistfile=http://www.decisionpro.biz/images/stories/videos/playlists/me-cloud-instructions.xml&playlist.position=bottom{/jwplayer}